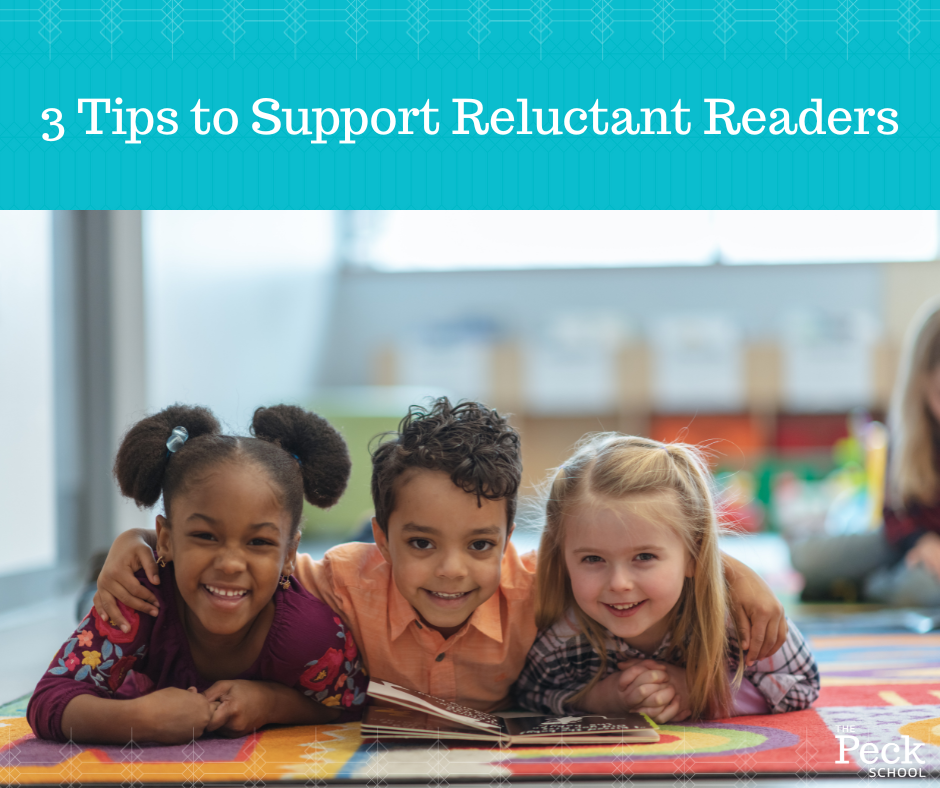 It is common for children to go through stages where they show resistance towards reading and need help finding books they enjoy. Fortunately, there are ways to help reluctant readers find excitement in books. Try implementing some of these strategies at home to help your child foster a love of reading:

1. Allow Book Choice at a Just-Right Level

While many of us would like our children to read classic literature or the books we loved as children, new or reluctant readers may need more time to take that leap. Guide your child towards books they are interested in and can read independently to build confidence and keep reading fun. Pleasure reading is not pleasurable when your child has reached a frustration level or is bored with the subject matter. Tackling more difficult material can come later.

2. Create Reading Routines

Read comics or light news together at breakfast each morning. Cozy up by the fire together after dinner. The whole family can bring something to read–a book, magazine, newspaper, Kindle…anything! Bedtime stories are another beneficial reading ritual; there is no better way to relax and unwind after a long day than through a shared story. Your child will become accustomed to your family's reading routines and start to look forward to them each day.

3. Link Reading to Real-Life Experiences

If your child is an animal lover, follow up an animal-themed book with a trip to the zoo. Is your child a sports fanatic? Catch a game together after they finish a sports biography and discuss connections and themes between the book and the game. These meaningful associations will add depth and excitement to your child's reading experience.

When children feel empowered with choice, are comfortable reading independently, and feel connected to their world through text, they are headed in the right direction to become lifelong readers.