Looking for a high quality and educational STEAM gift for someone on your list this year? The Peck experts in the Technology, Innovation, and Design department have compiled a list of recommendations sure to delight and stimulate bright minds this holiday season.
Kindergarten through Grade 4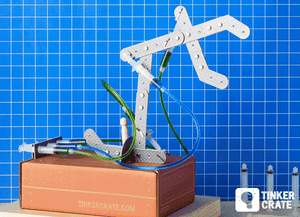 1. KiwiCo Crate Subscriptions: Choose from various age groups/skill levels with multiple subscription options. They offer a variety of STEAM kits, some focused more on engineering or art.
2. LegoBoost: The home version of what Peck students use at school, Lego WeDo. Students can use block coding in the Lego Boost app to create one of the suggested builds or make their own creations. The kit comes with a hub, motor and sensors that allow kids to bring their Lego creations to life.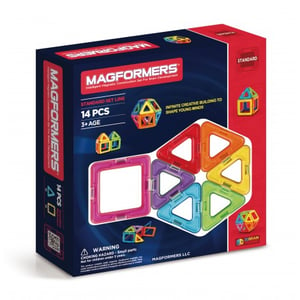 3. Magformers: A great building choice that inspires a lot of creativity. They have kits for adding lights, wheels, and other accessories. Kids can build their 3D modeling skills.
4. Keva Planks: These are fantastic for budding engineers. They're really fun to build with and we have them throughout the Lower School. They're perfectly evenly weighted and can balance in a variety of ways. Students build some pretty impressive creations with them.
Grades 5 to 8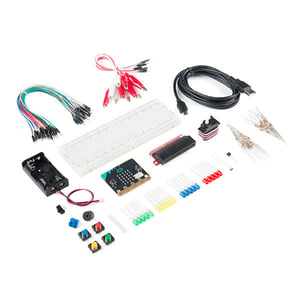 1. SparkFun Inventor's Kit for MicroBit: The SparkFun Inventor's Kit (SIK) for micro:bit is a great way to get creative, connected and coding with the micro:bit. The SIK for micro:bit provides not only the micro:bit board but everything you need to hook up and experiment with multiple electronic circuits! With the SIK for micro:bit you will be able to complete circuits that will teach you how to read sensors, move motors, build Bluetooth® devices and more.
2. Lego Mindstorms EV3: LEGO® MINDSTORMS® EV3 gives you the power to create and command your own robotic LEGO creatures, vehicles, machines and inventions! By combining LEGO® elements with a programmable brick, motors and sensors, you can make your creations walk, talk, grab, think, shoot and do almost anything you can imagine!
3. Lilypad Sewable Electronics Kit: The LilyPad Sewable Electronics Kit lets you explore the wonderful world of electronic sewing (e-sewing) and e-textiles through a series of introductory projects using the LilyPad system. You'll learn how to sew basic circuits to light up LEDs, control them with buttons and switches and even experiment with a pre-programmed LilyMini circuit that reacts to ambient light levels. In addition to LilyPad LEDs and battery holders, the kit comes with two LilyPad ProtoSnap boards that let you explore the circuit before you sew the pieces into a project.

4. Makeblock kits: Makeblock has 5 lines of hardware products, which allows you to use our integrated solutions easily for self-study, teaching and entertainment.